MISSION TO IMPROVE OCCUPANT HEALTH
As a building owner and landlord to thousands of business tenants, we are responsible for maintaining and improving the health of our indoor environments, as well as communicating the value of our health and wellness programs with consistency and clarity to our stakeholders. Healthy buildings contribute to a healthy society. We believe that consistent health programming and communications protocols not only mitigate health risks within our buildings, but they also create a responsible behavior framework for our employees, our tenants, and our visitors to consider elsewhere in their daily lives.
We uphold the Fitwel standard as a framework to align our operating protocols to support indoor health. Below are examples of areas of focus for health and wellness at Vornado:
Indoor Air Quality
Semi-annual indoor air quality testing programs to measure carbon dioxide, carbon monoxide, volatile organic compounds, particulate matter, temperature, and relative humidity
Air quality protection from MERV13 or higher filtration systems, entryway control systems, and walk-off mats
Piloting of ongoing Indoor Air Quality (IAQ) monitoring in select locations
Green cleaning with nonhazardous disinfectants and cleaners
Smoke-free, tobacco-free company across all our properties
Mobility and Physical Activity
Transit-oriented locations




Subsidized memberships to fitness centers at select locations




Accessible stairwells and active design strategies



Safety & Emergency Preparedness
Emergency Action Plans




Emergency supplies, Automated External Defibrillators (AEDs), and first aid kits




Certified First Responder and CPR training for tenants and staff



We presently have
6.6 MILLION SQUARE FEET
of buildings (23% of our office portfolio)
certified under Fitwel's Multi-Tenant
Whole Building program.
OFFICE PORTFOLIO ACCESSIBILITY METRICS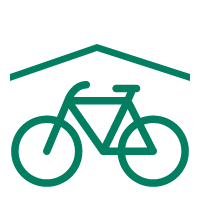 87%
Provide on-site bicycle storage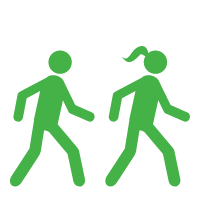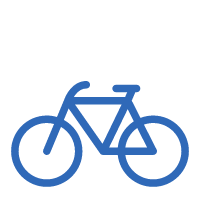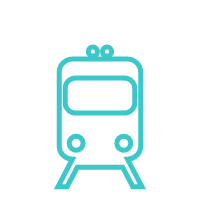 COVID-19 RESPONSE
Our leadership and COVID-19 response team worked tirelessly to ensure our buildings could remain open for business while providing a healthy and safe indoor environment for our employees, tenants, visitors, and contractors. We uphold Fitwel's Viral Response Module framework to guide our pandemic response protocols:
Enhance Indoor Environments
Enhanced IAQ and humidity control policies, as recommended by CDC and ASHRAE




IAQ testing and monitoring




Legionella testing and water management plan




Enhanced cleaning, disinfecting, and maintenance protocol



Encourage Behavioral Change
Provision of PPE with accompanying education and signage

FDA-approved thermal scanning practices, social distancing, and PPE requirements in all of our lobbies and common areas

Hand hygiene stations, including education and signage • Health programming and services plan
Build Occupant Trust
Pandemic preparedness plan and business continuity plan

Viral response design guidelines for our offices, lobby areas, and loading docks

Enhanced stakeholder collaboration plan, including our employee survey and emergency communications plans

Flexible and accommodating paid sick leave and family support policies for employees 
Additional Benefits Extended to Our Employees
Daily health screenings and questionnaire

Onsite COVID-19 testing on a weekly basis

Weekly rotational staffing plans, to limit workforce occupancy to no more than 50%

Provision of equipment for remote working capabilities and IT support • Subsidized parking and lunch

Flexibility to accommodate personal requests
Vornado was among the first five real estate companies to earn the Fitwel Viral Response Module designation in 2020 for our pandemic response program. 
Tenant & Community Development
Our strategy is to foster and nurture the community within our buildings for our tenants and visitors, and to enrich the neighborhoods and communities in which our buildings are located. Our proprietary Live.Work.Do. app was designed exclusively for our tenants to seamlessly connect with their buildings' amenities, services, and work order system, as well as connect the neighborhood to our tenants. Our employees are the foundation of our human capital. We provide training and education, promote career and personal development, and encourage innovation and engagement to foster their talent and growth. Vornado upholds strict policies against bribery and corruption, child labor, and forced or compulsory labor. Such policies extend to our Board and management as well as our employees. Any trustee, officer, or employee who becomes aware of any existing or potential violation of Vornado's Code of Ethics is required to notify their Code of Ethics contact person promptly. Violations may be reported anonymously and all communications will be kept confidential. Our Code of Business Conduct and Ethics is found on our website at www.vno.com/governance/conduct-and-ethics. Our policies are found in our employee handbook, which our employees must review and acknowledge on an annual basis.
We offer our employees a competitive health and benefits package that includes the following:
Financial
401(k) and Employer Match
Tuition Reimbursement
Employee Referral Bonus
Commuter Benefits
Cellular Discounts
New Jersey Manufacturers Insurance Planning
Parental Benefits
Dependent Care Flexible Spending Account
Maternity Leave
Work/Life Balance
Employee Assistance Program
Time Off / Paid Holidays
Health and Wellness
Medical, Dental, and Vision Coverage
Health Savings Account
Life Insurance
Short-Term and Long-Term Disability Insurance
Employee Wellness Incentives
Healthcare Flexible Spending Account
Subsidized Gym Memberships
Biometric Screenings
In-Workplace Flu vaccination
CPR Trainings
Anti-Harassment
Cybersecurity
Active Shooter Training
Manager and Executive Retreats for Training Purposes
Continuing Education Through Building Owners and Managers Association (BOMA), IUOE Local 94, Local 32BJ.
Green Professionals (GPRO) Training, Administered by Urban Green Council
Earth Week
Corporate Challenge
Town Halls
Holiday Parties
Building Maintenance Service, LLC ("BMS") is Vornado's janitorial division and comprises our essential workers who play critical roles in our pandemic protection program. BMS adheres to an enhanced cleaning, disinfection, and maintenance protocol that prioritizes safety and compliance with CDC and EPA guidelines.
In 2020, our procurement was impacted by the emergency purchase of PPE. BMS achieved 73% sustainable purchases.
SOCIAL DEMOGRAPHICS BMS 2020†† ‡
See full BMS DEMOGRAPHICS
§ These figures represent the diversity of our organization and are inclusive of the following racial minority groups: Black/African America, Hispanic/Latina, Asian/Pacific Islander and American Indian/Alaskan Native.
††This table covers BMS employees for the year ended December 31, 2020, inclusive of all hires that took place throughout the year. BMS employees represent Vornado's technical staff.
‡ The Company provides equal employment opportunities to all employees and applicants for employment without regard to race, color, creed, citizenship status, religion, sex, sexual orientation, gender identity, national origin, age, disability, marital status, domestic partner status, protected veteran status, or any other characteristic protected by applicable federal, state, and local laws. This applies to all terms and conditions of employment including, without limitation, hiring, placement, promotion, termination, lay-off, recall, transfer, leaves of absence, compensation, and training. The Company will not tolerate unlawful discrimination and expressly prohibits any form of unlawful employee harassment based on race, color, creed, citizenship status, religion, sex, sexual orientation, gender identity, national origin, age, disability, marital status, domestic partner status, protected veteran status, or any other characteristic prohibited by applicable law.
employee health & safety, employee training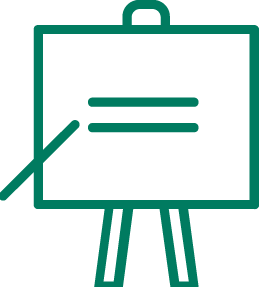 Our 2019 training included
65
BMS SUPERVISORS AND SENIOR-LEVEL STAFF TRAINED in GS-42 green cleaning standards.
100%
OF BMS EMPLOYEES TRAINED MONTHLY IN COMPLIANCE with training requirements in the OSHA standards.
Our in-person trainings shifted focus to COVID-19 in 2020. We plan to resume our standard safety training in 2021 and beyond.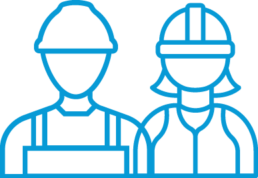 37%
REDUCTION IN WORKERS' COMPENSATION CLAIMS 2019-2020 for BMS Employees
In 2020, the BMS Green Clean program fully aligned with Fitwel's Viral Response Module (VRM). Highlights from our green cleaning include the following:
Identification of high-touch surfaces to shift extra attention to cleaning and disinfecting of these areas.
Active maintenance of PPE inventory, including masks, gloves, eye protection, face shields, and hazmat suits. These provisions are made available
to all staff in every building. In addition to PPE, BMS is managing an inventory of hand hygiene supplies including hand soap, sanitizer, and paper towels, to ensure consistent supply.
Prioritization of safer disinfectants, as outlined by Green Seal and Fitwel VRM, and hydrogen peroxide-based products across all regions of our operations.
Use of vacuums with HEPA filtration. HEPA, or high efficiency particulate air, filters remove dust, pollen, mold, bacteria, and other airborne particles from the air as it passes through the vacuum. The HEPA filtration helps to supplement the IAQ mitigation strategy in place with HVAC filtration systems.
Maintenance of healthy entryway systems in our lobbies by routinely cleaning at all high traffic access points, including walk-off mats, and the continuingdisinfection of high-touch surfaces.
2020 also highlighted the critical success of the BMS health and safety program. Since the onset of the pandemic, BMS has been the primary procuring agent for all PPE and other critical supplies for Vornado and our divisions.
BMS established an internal pandemic protocol to respond safely and effectively to the ongoing threat posed by the pandemic. Communication methods for reporting illness, duration of quarantine, and contact tracing were outlined by Human Resources and distributed to all staff. Guidelines for symptom checking and temperature reading were established and executed at the building level for all staff. Operational adjustments such as staggered shift times, limits to the number of staff in confined spaces, and encouraging employees to arrive fully uniformed when possible were activated in response to the pandemic.
BMS field staff has been trained utilizing the following COVID-19 specific training modules and methods:
PPE – how and when to use it, proper donning and doffing techniques
Proper pandemic disinfection protocol – emphasizes product selection, dwell time, procedures, PPE, how to properly use equipment
Preventing the spread of contagious illness (DC/VA)
ISSA Global Biorisk Advisory Council (GBAC) Cleaning and Disinfection Principles
Equipment training – HEPA filtered vacuums, electrostatic sprayers
BMS staff guidelines for health and safety during COVID-19 – social distancing, hand washing, PPE, communication, symptom checking
32BJ/BMS Partnership COVID-19 Training (1 hour)
Creation of weekly safety/training virtual meetings (DC/VA region)
Types of QA/QC safety checks conducted to ensure a healthy workplace in 2020:
Safety station inspections to ensure proper PPE, signage, Material Safety Data Sheets (MSDS), and bloodborne pathogen procedures in place
PPE inventory, tracking, and distribution
Emergency cabinet checks
Employee injury/incident follow up
2020 Supply purchase impact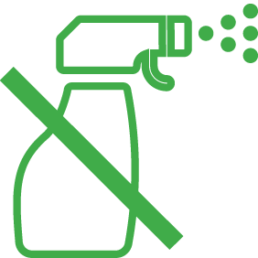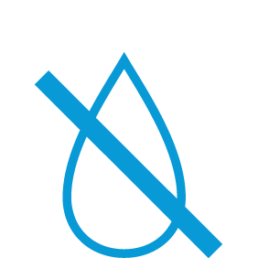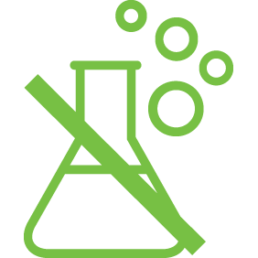 69
TONS
from chemical
concentrates
531,551
Gal
from chemical-free
T3 scrubber
1,500
Gal
from chemical-free
T3 scrubber
Purchased 44,561 cases of paper products, including 967,531 pounds of recycled paper products, which represents more than
1,596
CUBIC YARDS OF LANDFILL SPACE SAVED
Revolution liners use about 50% postconsumer recycled plastic. By purchasing these bags, BMS reduced emissions by
102
tons of CO2e in 2020.
"BMS meets the highest industry standards for safe, effective cleaning and disinfecting that prioritizes indoor air quality and the health of the people in the building. We see BMS as an outstanding green cleaning service provider and overall industry leader because of the company's professionalism, commitment to sustainability, and consistent quality control. BMS not only provides excellent custodial services, but also delivers critically important indoor environmental health benefits and environmental savings through its services."
Green Seal CEO Doug Gatlin
†This cleaning service meets Green SealTM Standard GS-42 based on waste minimization, building-specific operational procedures, effective custodial training, and use of products with limits on human and environmental toxicity. www.GreenSeal.org.
* Any information relating to goals and progress against goals were not subject to Deloitte & Touche LLP's review and, accordingly, Deloitte & Touche LLP does not express a conclusion, opinion or any form of assurance on such information.
To extend our Business Code of Conduct to include our suppliers, we require compliance with Vornado's Vendor Code of Conduct (CoC) as part of our standard form of vendor contract. In addition to conveying our requirements on business ethics, integrity, and anti-bribery, we explicitly state that our vendors must comply with all applicable laws, including those pertaining to the following:
Freedom of association and collective bargaining
Human trafficking
Forced labor and child labor
Wages and working hours
Health & safety
Human rights and labor rights
Anti-harassment
Environmental impact and compliance with environmental regulations
Air and GHG emissions
Waste and recycling
Anti-corruption
Gifts and hospitality
Vornado actively monitors compliance with our CoC and performs audits on our supply chain through our Vendor Integrity Program (VIP). Vendors are subject to review according to our VIP upon initial contract signing and at least once every three years thereafter. Our VIP uses federal and international databases to canvas our vendors for controversies that may indicate violation of our Code of Conduct. Such controversies may include, but are not limited to:
Criminal and civil litigations
Human rights violations, such as trafficking or slavery
Controversial mentioning in the media
Illegal business practices, including money laundering, terrorism, corruption, or fraud
OSHA violations
Our VIP also researches and records our vendors' registration in Minority, Women, Disability, and Veteran- owned databases, as well as qualification as a small business, as recognized by various jurisdictions.
Cross-section rendering of Moynihan Train Hall
Vornado is committed to rigorous cybersecurity protocols and employs a multifaceted approach for protecting our data and the computing environment utilized by our employees and external vendors. We engage with multiple third-party services that provide in-depth 24/7 network monitoring in addition to performing scans for vulnerabilities. We believe strongly in educating our employees by utilizing both online cybersecurity education and performing phishing campaigns to understand areas of additional educational need. Our Internet of Things (IoT) and corporate networks are physically separate to further enhance our data and access segregation. Furthermore, our IoT network is highly segmented for additional security and for minimizing vendor access. Our networks are audited by multiple external firms to further our commitment to ensuring the highestsecurity. Formal reports to both the Audit Committee and Board of Trustees detailing our current cybersecurity program and future enhancements are instrumental in satisfying their responsibilities.
Our Objective:
Vornado's primary information security objective is to protect information assets from threats and vulnerabilities through active network monitoring and testing, and strong management of application, infrastructure, and physical access.
TENANT SATISFACTION SURVEYS
8
AVERAGE TENANT SATISFACTION RANKING
89%
OF TENANTS RANK THEIR EXPERIENCE AS POSITIVE
We ask tenants to rate their experience on a scale of 1-10 (10 being the most positive). We survey our tenants as part of our stakeholder engagement and our customer service. Our results are reviewed internally every year and help us target areas of improvement. We paused our tenant satisfaction surveys during the pandemic in 2020. We plan to resume our surveys in 2021 and beyond.
OUR 2019 SURVEYS COVER 57% OF OUR OFFICE PORTFOLIO.
† GRI 401-1: This table covers Vornado corporate employees only at December 31, 2020 and does not include the BMS employees, or any employees of Alexander's.
§ These figures represent the diversity of our organization and are inclusive of the following racial minority groups: Black/African American, Hispanic/Latina, Asian/Pacific Islander, and American Indian/Alaskan Native.
‡ The Company provides equal employment opportunities to all employees and applicants for employment without regard to race, color, creed, citizenship status, religion, sex, sexual orientation, gender identity, national origin, age, disability, marital status, domestic partner status, protected veteran status, or any other characteristic protected by applicable federal, state, and local laws. This applies to all terms and conditions of employment including, without limitation, hiring, placement, promotion, termination, lay-off, recall, transfer, leaves of absence, compensation, and training. The Company will not tolerate unlawful discrimination and expressly prohibits any form of unlawful employee harassment based on race, color, creed, citizenship status, religion, sex, sexual orientation, gender identity, national origin, age, disability, marital status, domestic partner status, protected veteran status, or any other characteristic applicable by law.
Rendering of Farley office space, fifth floor
OUR TENANTS CARE MOST ABOUT THE QUALITY OF: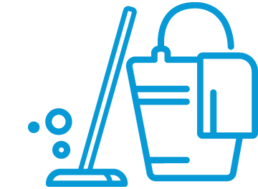 JANITORIAL SERVICES AND CLEANLINESS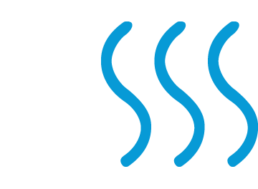 THERMAL COMFORT AND VENTILATION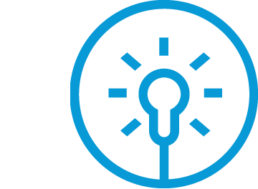 LIGHTING QUALITY IN WORKSPACES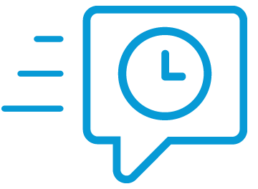 PROMPTNESS OF BUILDING RESPONSE TO REQUESTS
Through employee engagement and social impact assessment, Vornado Volunteers identified the following localized community priorities: economically and socially disadvantaged populations, environmental restoration and protection, and health and wellness. In 2020, Vornado Volunteers commenced its commitment to community activism in each of our divisions, before transitioning to virtual volunteering where possible. Below is a selection of our 2020 activity.
Partnered with Grant Associates for Vornado's Career Discovery Week in February, where Vornado executives hosted career panels, resume reviews, mock interviews, and networking sessions for 30 New York City high school sophomore students.
Participated in virtual discussion and presentation for Fellows Issue Day, a cohort-style leadership training series, issued through the partnership with the Real Estate Board of New York (REBNY) and Coro, NYC's premier civic leadership training organization.
Host sponsorship and virtual participation in the American Lung Association's tenth annual Fight for Air Stair Climb.
We have also instituted Vornado's Day of Service, which is a day of compensated time allowing our employees to volunteer for a cause of their choosing, starting in 2021. Below is a selection from our 2019 volunteer program. We anticipate returning to in-person volunteering activity after the pandemic subsides in 2021 and beyond.
American Lung Association,Fight for Air Stair Climb, raising over $200,000 for lung disease research and awareness programs in New York.
San Francisco Fire Department First Responders Stair Climb at 555 California Street in San Francisco.
Partnership with Jersey Cares to provide shelters, hospitals, and food banks with supply kits and care packages.
Over 600 hours of volunteering to revitalize Norman S. Weir School in Paterson, New Jersey, and provide mentoring support for students.
Sponsorship of 2019 Canstruction Awards, which collected over 150,000 lbs of food to provide over 230,000 meals through the Greater Chicago Food Depository.
Park cleanup efforts in Central Park in NYC as well as Liberty State Park in Jersey City, New Jersey.
In addition to volunteering our time and expertise to worthy causes, Vornado generously supports charities with financial contributions. Our beneficiaries represent a broad range of worthy causes, with an emphasis on community development, education and youth services, cultural institutions, and medical research. Below is a selection of recipients of Vornado's charitable giving in 2020:
All Stars Helping Kids
Bowery Mission
Breaking Ground
Building Skills New York
Chicagoland Entrepreneurial Center
Design Museum of Chicago
Food 1st Foundation
Greater Chicago Food Depository
Inner-City Scholarship Fund
Municipal Arts Society of New York
New York Community Trust
Regional Plan Association
Vornado team volunteering for Habitat for Humanity
Vornado team's park cleanup effort, Central Park
Our employees serve as members and hold board positions for organizations where we make meaningful contributions to ESG issues in real estate. Our partnerships strategically address topics that include, but are not limited to: energy and water efficiency; climate policy; green building certifications; building electrification; zero waste strategies and recycling; diversity, equity, and inclusion; ESG reporting frameworks; and sustainable operations and maintenance. Below is a selection of our 2020 involvement.
EPA ENERGY STAR Partner
US Green Buildings Council Corporate Member, Greenbuild Program Working Group (Co-Chair)
Urban Land Institute, Center for Sustainability and Economic Performance (Board)
NAREIT Real Estate Sustainability Council
Real Estate Roundtable Sustainability Policy Advisory
Committee (Vice Chair) • Global Real Estate Sustainability Benchmark (GRESB)
Benchmark Committee Member
Sustainability Accounting Standards Board (SASB) Real
Estate Sector Advisory Group
New York Energy Consumers Council (Co-President)
Real Estate Board of New York (REBNY) Sustainability Committee
Building Energy Exchange (Nominating Committee Chair)
Urban Green Council
Energy Efficiency & Housing Panel Member, New York State Climate Action Council
New York State Department of Public Service Energy Efficiency and Building Electrification Strategic Advisory Group
NYC Commercial Buildings Working Group for Local Law 97 Implementation
Retrofit Chicago
Building Owners and Managers Association (BOMA) New York, Chicago, and San Francisco
BOMA-New York Pinnacle Each Award Sub- Committee (Chair)
AIA Committee on the Environment (COTE) Zero Waste Design Guidelines Advisory Board
Regional Plan Association (Board)
Young Men's / Women's Real Estate Association (Board)
Rendering of lobby terrace, PENN 2