OFFICE PORTFOLIO ACCESSIBILITY METRICS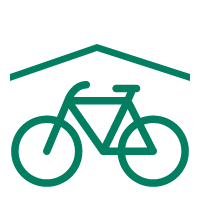 87%
OF PORTFOLIO PROVIDES ON-SITE BICYCLE STORAGE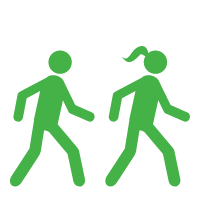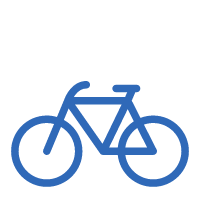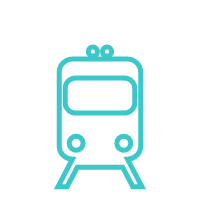 MISSION TO IMPROVE OCCUPANT HEALTH
As a building owner and landlord to thousands of business tenants, we are responsible for maintaining and improving the health of our indoor environments, as well as communicating the value of our health and wellness programs with consistency and clarity to our stakeholders. Healthy buildings contribute to a healthy society and continue to be important criteria for prospective tenants. We believe that consistent health programming and communications protocols not only mitigate health risks within our buildings, but they also create a responsible behavior framework for our employees, our tenants, and our visitors to consider elsewhere in their daily lives.
We provide a common-sense, evidence-based approach and uphold the Fitwel standard as a framework to align our operating protocols and design standards to support indoor health. Below are examples of areas of focus for health and wellness at Vornado:
PENN 1: Providing monumental stairs and encouraging vendors to serve healthy foods are key elements of our Health and Wellness priorities.
Building Maintenance Service, LLC ("BMS") is Vornado's janitorial division and comprises our essential workers who play critical roles in our pandemic protection program. BMS adheres to an enhanced cleaning, disinfection, and maintenance protocol that prioritizes safety and compliance with CDC and EPA guidelines.
In 2021, our procurement was impacted by the emergency purchase of PPE. BMS achieved 60% sustainable purchases.
employee health & safety, employee training
Our 2021 training included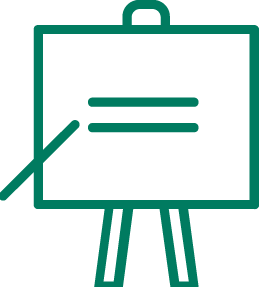 60
BMS SUPERVISORS AND SENIOR-LEVEL STAFF TRAINED in GS-42 green cleaning standards.
100%
OF ACTIVE BMS EMPLOYEES TRAINED MONTHLY IN COMPLIANCE with training requirements in the OSHA standards.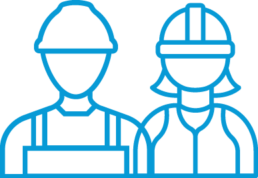 18%
REDUCTION IN WORKERS'
COMPENSATION CLAIMS
2020-2021 for BMS Employees
INDUSTRY-LEADING CERTIFICATIONS
BMS ensures its products and cleaning methods meet internal and external sustainability goals and improve the health and wellness of building occupants while also achieving optimal performance. We demonstrate this commitment by holding both CIMS-GB with honors and GS-42 certifications since 2014.
*This cleaning service meets Green SealTM Standard GS-42 based on waste minimization, building-specific operational procedures, effective custodial training, and use of products with limits on human and environmental toxicity. www.GreenSeal.org.
"BMS meets the highest industry standards for safe, effective cleaning and disinfecting that prioritizes indoor air quality and the health of the people in the building. We see BMS as an outstanding green cleaning service provider and overall industry leader because of the company's professionalism, commitment to sustainability, and consistent quality control. BMS not only provides excellent custodial services, but also delivers critically important indoor environmental health benefits and environmental savings through its services." Green Seal CEO Doug Gatlin
ISSA CIMS-GB WITH HONORS

(CLEANING INDUSTRY MANAGEMENT STANDARD - GREEN BUILDING)
Compliance with the CIMS-GB standard demonstrates that BMS is structured to deliver consistent, quality services while focusing on sustainable practices. The path to certification consists of a written documentation submittal and an in-person audit. BMS submitted written documentation, including purchasing records, scopes of work, client feedback, and green cleaning policies and procedures. Once the documentation was reviewed and approved, BMS completed a comprehensive assessment by a third-party auditor to demonstrate compliance with CIMS. During the audit, the assessor surveyed janitorial supply closets, equipment, safety stations, and waste storage areas and conducts short interviews with BMS clients to determine that the services provided meet the CIMS-GB standard. The Green Building (GB) aspect of the certification demonstrates that BMS has met the rigorous environmental requirements set forth by CIMS. BMS completed the recertification process in 2020, with recertification occurring every two years.
GS-42 COMMERCIAL AND INSTITUTIONAL CLEANING SERVICES
The Green Seal Standard for Commercial and Institutional Cleaning Services, GS-42, establishes environmental requirements for cleaning service providers of commercial, public, and institutional buildings, including in-house and external cleaning services. To become certified, BMS completed a rigorous audit and documentation process, demonstrating our sustainable purchasing for equipment and products, training schedules, operations, and green cleaning techniques. During the audit, BMS was evaluated based on our written standard operating procedures and building- specific green cleaning plans, which outline the routine maintenance of powered equipment, safety stations, green cleaning techniques, and cleaning procedure requirements. Green Seal emphasizes the integration of sustainable practices within each of these requirements. BMS completed the recertification process in 2021, with recertification occurring every two years.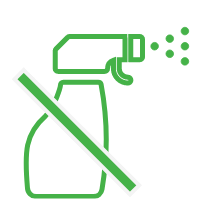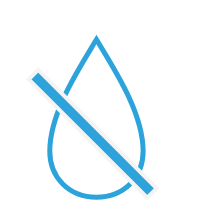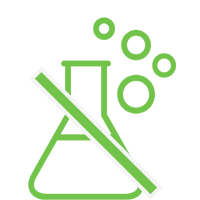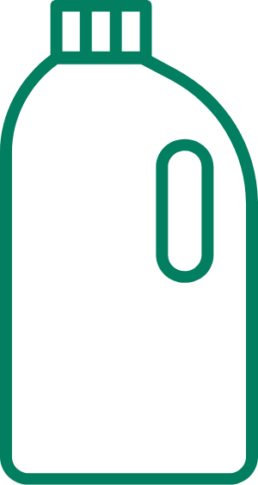 76
TONS
from chemical
concentrates
567,105
Gal
from chemical-free
T3 scrubber
2,294
Gal
from chemical-free
T3 scrubber
100
%
are assessed for health
and safety improvement
Purchased 34,292 cases of paper products, including 656,001 pounds of recycled paper products, which represents
1,082 CUBIC YARDS
of landfill space saved
Revolution liners use about 50% postconsumer recycled plastic. By purchasing these bags, BMS reduced emissions by
94.4 TONS
of CO2e in 2021
*Any information relating to forward-looking statements, targets, goals, and progress against goals was not subject to Deloitte & Touche LLP's review and, accordingly, Deloitte & Touche LLP does not express a conclusion or any form of assurance on such information.
*Any information relating to forward-looking statements, targets, goals, and progress against goals was not subject to Deloitte & Touche LLP's review and, accordingly, Deloitte & Touche LLP does not express a conclusion or any form of assurance on such information.
To extend our Business Code of Conduct to include our suppliers, we require compliance with Vornado's Vendor Code of Conduct (CoC) as part of our standard form of vendor contract. In addition to conveying our requirements on business ethics, integrity, and anti-bribery, we explicitly state that our vendors must comply with all applicable laws, including those pertaining to the following:
Freedom of association and collective bargaining
Human trafficking
Forced labor and child labor
Wages and working hours
Health and safety
Human rights and labor rights
Anti-harassment
Environmental impact and compliance with environmental regulations
Air and GHG emissions
Waste and recycling
Anti-corruption
Gifts and hospitality
Vornado actively monitors compliance with our CoC and performs audits on our supply chain through our Vendor Integrity Program (VIP). Vendors are subject to review according to our VIP upon initial contract signing and at least once every three years thereafter. Our VIP uses federal and international databases to canvas our vendors for controversies that may indicate violation of our Code of Conduct. Such controversies may include, but are not limited to:
Criminal and civil litigations
Human rights violations, such as trafficking or slavery
Controversial mentioning in the media
Illegal business practices, including money laundering, terrorism, corruption, or fraud
OSHA violations
Our VIP also researches and records our vendors' registration in Minority-, Women-, Disability- and Veteran- owned databases, as well as qualification as a small business, as recognized by various jurisdictions.
In 2021, Vornado expanded its VIP by engaging with an organization that evaluates our vendors on how well they have integrated the principles of ESG into their businesses and management systems. These measures assess performance and impact across 21 indicators within the following four themes:
Environment
Labor and Human Rights
Ethics
Sustainable Procurement
Through these assessments, Vornado will now begin to not only help us identify vendors that share our environmental, social, and governance values, but work with our existing vendors to improve their transparency and sustainable practices. The data received will further support our efforts to enhance our own reporting for various frameworks, including Scope 3 carbon emissions and social impacts.
Kehinde Wiley, Go, 2020
© Kehinde Wiley. An original work of art commissioned by Empire State Development in partnership with Public Art Fund for Moynihan Train Hall. Photographer: Nicholas Knight. Image courtesy of the Artist, Sean Kelly, New York, Empire State Development and Public Art Fund, NY
Tenant & Community Development
Our strategy is to foster and nurture the community within our buildings for our tenants and visitors, and to enrich the neighborhoods and communities in which our buildings are located. Our proprietary LIVE.WORK.DO. app was designed exclusively for our tenants to seamlessly connect with their buildings' amenities, services, and work order system, as well as to connect the neighborhood to our tenants.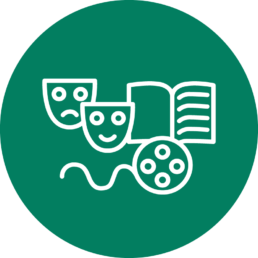 CULTURE, WELLNESS, AND ENTERTAINMENT
Exclusive Vornado tenant deals and promotions from onsite and neighborhood restaurants, gym classes, spa specials, local festivals and concerts, and more. During the pandemic, Live.Work.Do. connected Vornado with our tenants who were working from home via free online exercise programs, yoga classes, meditation podcasts, and recipes for special dishes and cocktails.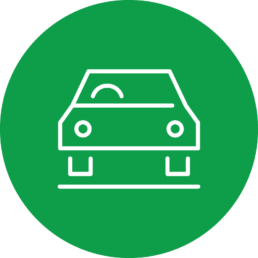 PARKING AND TRANSPORTATION
Onsite parking with access to electric charging stations and Revel Mopeds. App access to electric charging stations at our dock garages, moped rentals, and an ever expanding list of alternative transportation options.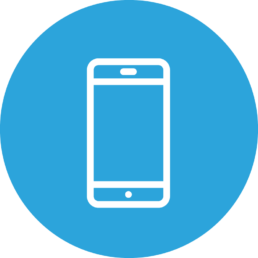 MOBILE TENANT ACCESS
Mobile credentials provide tenants with frictionless access through the building's turnstiles, eliminating the need to carry building access cards.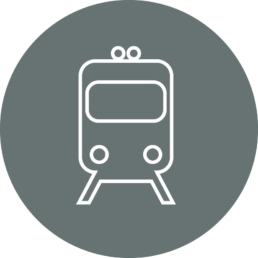 TRANSIT
Live transit information alerts for neighborhood transit options conveniently originating at each office building.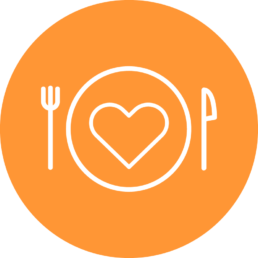 DINING WITH SOCIAL IMPACT
CSA boxes in conjunction with our onsite restaurant provider Sharebite Partnership - Mission driven corporate food ordering platfrom, with concierge delivery of 3-5 tailored restaurant options per day, helping to keep tenants COVID safe.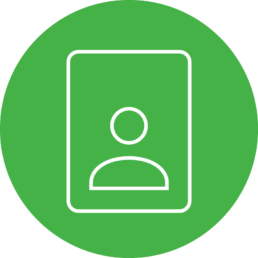 MOBILE VISITOR REGISTRATION
The Live.Work.Do. app provides the convenience of mobile credentials to our visitors. Tenants can quickly invite a visitor and a QR code will be provided for entry via email or text, reducing dependence on printed paper badges for all visitors.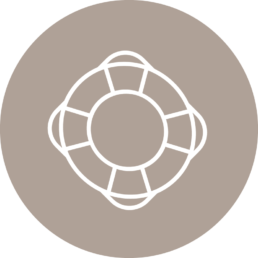 SAFETY
Direct links among the tenants, property management teams, and our security force to report on-site and local concerns and communicate in real time. Our in-house Security Operations Center (SOC) was built exclusively for the portfolio and is managed 24 hours a day, 7 days a week by experienced security professionals.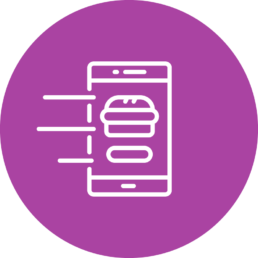 ORDER AHEAD
Platform for ordering coffee for a seamless pickup and for ordering food so tenants can skip the lunch line.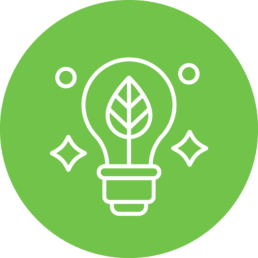 BUILDING SUSTAINABILITY INITIATIVES
We keep our tenants informed of the building's sustainability profile, including energy, water, waste, and transportation data; initiatives such as Earth Hour; recycling programs; and philanthropic activities.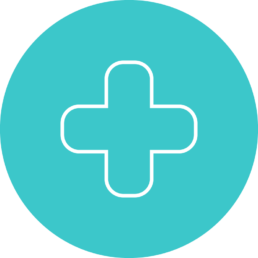 CRITICAL INFORMATION AND EMERGENCY PREPAREDNESS
Live.Work.Do. served as a critical source of information during the pandemic, particularly while tenants worked from home. Through Live.Work.Do., Vornado was able to notify tenants of all COVID-related protection measures, including requirements for entry to the building, updates to building systems, green cleaning and disinfection, and updates on governmental regulations.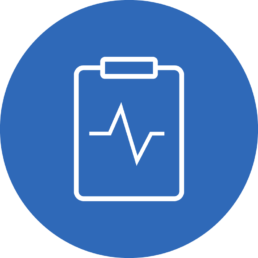 HEALTH AND WELLNESS
Access to private gym memberships, fitness classes, and nutrition counseling. On-site clinic appointments for general medical services, flu shots, and physical therapy sessions through Columbia New York Presbyterian.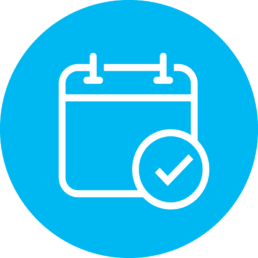 WORK REQUESTS
Direct links into the building's service order systems and resource reservations allow the tenant administrative teams to report on issues and receive updates on the go from the convenience of a mobile phone.
Much of 2021 continued to be a story of remote work for a large portion of our tenancy, preventing us from holding typical in-person engagements, such as town halls, or comfort and transportation surveys. Although this made in-person engagement difficult, the Vornado sustainability team adapted to new ways to engage with our tenants as they planned their return to the office and expressed interest in using this transition to address resource efficiency and other environmental priorities.
Key Sustainability Priorities Addressed Through Engagement in 2021:
Energy competition and associated reduction strategies during low occupancy
Introduction of organics collection and the reinforcement of existing waste diversion policies
Identifying tenant Energy Conservation Measures (ECMs) to reduce long-term energy use, some of which Vornado ushered through using the ENERGY STAR Treasure Hunt program.
Collaborating with tenants on the ENERGY STAR Tenant Space to track performance improvements and seek recognition
Expanding our urban beehive program**
**Building on tenant programs at 770 Broadway and 731 Lexington, Vornado is working to bring beehives to our portfolio to support the local pollinator population. Hives were installed at 1290 Avenue of the Americas, and we are on target to add five additional locations in 2022. The urban beekeeping program is an opportunity to engage with tenants in a unique way by providing educational programs year-round as well as providing them with harvested honey from the hives.
† Due to low occupancy continuing for much of 2021, 2019 results are presented as a baseline for future reporting.
*Any information relating to forward-looking statements, targets, goals, and progress against goals was not subject to Deloitte & Touche LLP's review and, accordingly, Deloitte & Touche LLP does not express a conclusion or any form of assurance on such information.
Introduction of the tenant ENERGY STAR programs to tenants in New York and San Francisco representing over 9.1 million SF of leased space
Direct engagement with over 50 tenants representing over 7.3 million SF of leased space within New York, San Francisco and Chicago portfolios to discuss energy reduction strategies, urban beekeeping, the introduction of organics collection, and ways to improve waste diversion within their spaces.
7.3
MILLION SF OF DIRECT
TENANT ENGAGEMENT
26%
OF VORNADO'S TENANCY INTRODUCED
ENERGY STAR PROGRAMS
TENANT SATISFACTION SURVEYS†
8
AVERAGE TENANT
SATISFACTION RANKING
89%
OF TENANTS RANK THEIR EXPERIENCE AS POSITIVE
We ask tenants to rate their experience on a scale of 1-10 (10 being the most positive). We survey our tenants as part of our stakeholder engagement and our customer service. Our results are reviewed internally every year and help us target areas of improvement. We paused our tenant satisfaction surveys during the pandemic in 2020. We plan to resume our surveys in 2022 and beyond.
Our employees are the foundation of our business. We provide training and education, promote career and personal development, and encourage innovation and engagement to foster their talent and growth. Vornado upholds strict policies against bribery and corruption, child labor, and forced or compulsory labor. Such policies extend to our Board and management as well as our employees. Any trustee, officer, or employee who becomes aware of any existing or potential violation of Vornado's Code of Ethics is required to notify their Code of Ethics contact person promptly. Violations may be reported anonymously, and all communications will be kept confidential. Our Code of Business Conduct and Ethics is found on our website at www.vno.com/governance/conduct-and-ethics*. Our policies are found in our employee handbook, which our employees must review and acknowledge on an annual basis.
*The information at this link was not subject to Deloitte & Touche LLP's review and, accordingly, Deloitte & Touche LLO does not express a conclusion or any form of assurance on such information.
Financial
401(k) and Employer Match
Tuition Reimbursement
Employee Referral Bonus
Commuter Benefits
Cellular Discounts
Parental Benefits
Dependent Care Flexible Spending Account
Maternity & Parental Leave
Adoption/Surrogacy/IVF Stipend
Work/Life Balance
Employee Assistance Program
Time Off / Paid Holidays
Summer Fridays
Health and Wellness
Medical, Dental, and Vision Coverage including Telemedicine
Health Savings Account
Life Insurance
Short-Term and Long-Term Disability Insurance
Employee Wellness Incentives
Healthcare Flexible Spending Account
Subsidized Gym Memberships
Biometric Screenings
In-Workplace Flu & COVID-19 Vaccination
CPR Trainings
Anti-Harassment
Cybersecurity
Active Shooter Training
Manager and Executive Retreats for Training Purposes
Continuing Education Through Building Owners and Managers Association (BOMA), IUOE Local 94, Local 32BJ.
Green Professionals (GPRO) Training, Administered by Urban Green Council
Earth Week
Corporate Challenge
Town Halls
Holiday Parties
Vornado Day of Service
DIVERSITY, EQUITY, AND INCLUSION
Vornado operates in a diverse and inclusive environment that empowers the individual and enriches the employment experience. As a business leader in one of the most diverse markets in the world, we have a responsibility to improve representation in the real estate industry and enhance opportunities within our organization. Over the course of the past year, we've implemented various programs and initiatives that have a meaningful impact across our employee population.

Ways in which we've targeted our efforts:
Expanded opportunities to minority students through partnerships with Project Destined, which sourced internships and mentor opportunities with our senior executives.
Updated our recruiting and onboarding software. This creates more seamless candidate and new hire experience to ensure we have a fair and balanced hiring process, bringing in applicants from all different backgrounds. Neutralized language in our job postings. Targeted outreach to identify diverse candidates.
Enhanced our parental leave and established an adoption/surrogacy benefit to recognize all different types of families.
Offered flexibility to encourage employees to find better balance while supporting the critical need for in-person collaboration in the office. We understand how the post-COVID workplace can evolve and thrive.
Added an elective holiday to our calendar, allowing employees to observe a personal religious or cultural holiday.
Enhanced our wellness program/initiatives to encourage our employees to adopt healthy behaviors.
Through employee engagement and social impact assessment, Vornado Volunteers identified the following localized community priorities: economically and socially disadvantaged populations, environmental restoration and protection, and health and wellness. In 2020, Vornado Volunteers commenced its commitment to community activism in each of our divisions, before transitioning to virtual volunteering where possible. Below is a selection of our 2020 activity.
Partnered with Grant Associates for Vornado's Career Discovery Week in February, where Vornado executives hosted career panels, resume reviews, mock interviews, and networking sessions for 30 New York City high school sophomore students.
Participated in virtual discussion and presentation for Fellows Issue Day, a cohort-style leadership training series, issued through the partnership with the Real Estate Board of New York (REBNY) and Coro, NYC's premier civic leadership training organization.
Provided host sponsorship and virtually participated in the American Lung Association's 10th annual Fight for Air Stair Climb.
We have also instituted Vornado's Day of Service, which is a day of compensated time allowing our employees to volunteer for a cause of their choosing, starting in 2021.
Below is a selection from our 2019 volunteer program. We anticipate returning to in-person volunteering activity after the pandemic subsides in 2022 and beyond.
American Lung Association,Fight for Air Stair Climb, raising over $200,000 for lung disease research and awareness programs in New York.
San Francisco Fire Department First Responders Stair Climb at 555 California Street in San Francisco.
Partnership with Jersey Cares to provide shelters, hospitals, and food banks with supply kits and care packages.
Over 600 hours of volunteering to revitalize Norman S. Weir School in Paterson, New Jersey, and provide mentoring support for students.
Sponsorship of 2019 Canstruction Awards, which collected over 150,000 lbs of food to provide over 230,000 meals through the Greater Chicago Food Depository.
Park cleanup efforts in Central Park in NYC as well as Liberty State Park in Jersey City, New Jersey.
CHARITABLE CONTRIBUTIONS
In addition to volunteering our time and expertise to worthy causes, Vornado generously supports charities with financial contributions. Our beneficiaries represent a broad range of worthy causes, with an emphasis on community development, education and youth services, cultural institutions, and medical research. Below is a selection of recipients of Vornado's charitable giving in 2021:
All Stars Helping Kids
Bowery Mission
Breaking Ground
Building Skills New York
Chicagoland Entrepreneurial Center
Design Museum of Chicago
Food 1st Foundation
Greater Chicago Food Depository
Inner-City Scholarship Fund
Municipal Arts Society of New York
New York Community Trust
Project Cicero
Regional Plan Association
Vornado team's park cleanup effort, Central Park
Our employees serve as members of and hold board positions in organizations where we make meaningful contributions to ESG issues in real estate. Our partnerships strategically address topics that include, but are not limited to: energy and water efficiency; climate policy; green building certifications; building electrification; zero waste strategies and recycling; diversity, equity, and inclusion; ESG reporting frameworks; and sustainable operations and maintenance. Below is a selection of our 2021 involvement.
EPA ENERGY STAR Partner
U.S. Green Building Council Corporate Member, Greenbuild Program Working Group (Co-Chair)
Urban Land Institute, Center for Sustainability and Economic Performance (Board)
NAREIT Real Estate Sustainability Council
Real Estate Roundtable, Sustainability Policy Advisory Committee (Vice Chair), Equity, Diversity & Inclusion Policy Advisory Committee
Global Real Estate Sustainability Benchmark (GRESB) Benchmark Committee Member
Sustainability Accounting Standards Board (SASB) Real Estate Sector Advisory Group
New York Energy Consumers Council (Co-President)
Real Estate Board of New York (REBNY) Sustainability Committee
Building Energy Exchange (Nominating Committee Chair)
Urban Green Council
Energy Efficiency & Housing Panel Member, New York State Climate Action Council
New York State Department of Public Service Energy Efficiency and Building Electrification Strategic Advisory Group
NYC Commercial Buildings Working Group for Local Law 97 Implementation
Retrofit Chicago
Building Owners and Managers Association (BOMA) New York, Chicago, and San Francisco
BOMA-New York Pinnacle Each Award Sub- Committee (Chair)
AIA Committee on the Environment (COTE) Zero Waste Design Guidelines Advisory Board
Regional Plan Association (Board)
Young Men's / Women's Real Estate Association (Board)