At Vornado, sustainability and resilience are important lenses through which we view all of our development projects at any scale. Our holistic approach enables us to focus on best practices around not only carbon neutrality but also operational efficiencies, human health, minimizing material resources, and climate change adaptation. Important considerations include:
Vornado is a direct supporter of the USGBC and Center for Active Design and uses these certifications to integrate sustainable best practices across our portfolio.
*Any information relating to forward-looking statements, targets, goals, and progress against goals was not subject to Deloitte & Touche LLP's review and, accordingly, Deloitte & Touche LLP does not express a conclusion or any form of assurance on such information.
Pedestrian oriented public spaces
Ability to remain architecturally significant
Implementing Energy and Water efficiency solutions
Amenities to support tenants and occupant health
Promoting reuse to reduce embodied carbon and replacement costs
Creating a healthy environment that fosters collaboration and innovation
Beyond our base-building efforts, we continue to incentivize our tenants to implement energy savings strategies within their own spaces through resources & direct engagement, real-time energy use data, and information on public incentives available through Con Edison or NYSERDA to help subsidize costs of energy efficiency projects.
Both PENN 1 and PENN 2 are presently LEED EB+OM Gold certified and are pursuing Fitwel certification while working to improve on the LEED Gold status through renovation. The project is employing a range of sustainable solutions to reduce its environmental footprint and simultaneously improve occupant comfort. Energy reduction and enhanced management capabilities are anticipated to reduce energy consumption by an additional 7% above existing reduction strategies across both buildings. The properties will be delivered as carbon-neutral.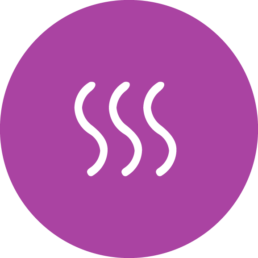 NEW ELECTRIC CHILLERS
Replaced steam-fired chillers in anticipation of a clean electrical grid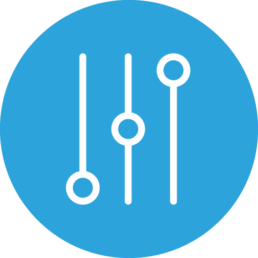 BUILDING CONTROLS
Smart building technology that will use occupancy data and analytical software to run HVAC controls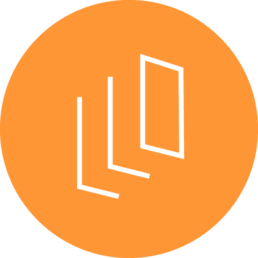 TRIPLE PANE GLASS
Complete replacement of existing single-paned windows with triple-paned curtainwall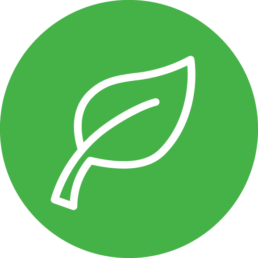 GREEN SPACE
Over 60,000 SF of outdoor green spaces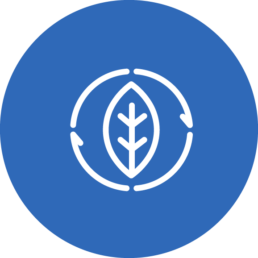 RENEWABLE POWER
Delivery of 100% zero-carbon electricity from the grid, as supplied from in-state renewable and hydroelectric resources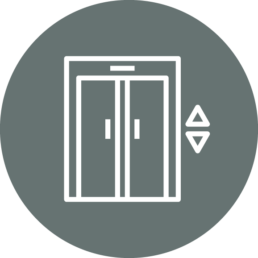 VERTICAL TRANSPORTATION & ACTIVE STAIRWELLS
Full elevator replacement and tenant access to an active staircase
Vornado converted this iconic Beaux Arts New York City fixture into a best- in-class creative office hub, on par with the horizontal campuses of California, which are characterized by large floor plates and abundant green spaces. The adaptive reuse of the Farley Building will be further supported by our portfolio-wide sustainable operations strategy that prioritizes resources conservation, healthy indoor environments, and responsible procurement.
The 730,000 SF office building is targeting LEED v4 Gold certification, highlighted by the following:
Thoughtful restoration of building elements rather than replacement reduced our embodied carbon footprint by 64%, or the equivalent of 78,795 MT CO2e avoided.
Direct access to Amtrak, Long Island Rail Road, and New Jersey Transit regional train networks, in addition to multiple NYC subway lines
A 70,000 SF of rooftop park space, with up to a quarter mile of continuous walkable outdoor paths
Zero waste design guidelines that include organics diversion for all office and retail spaces
Ample stairwell access to facilitate collaboration among different floors and promote an active lifestyle
State-of-the-art energy management system that contributes to demand reduction and demand response, and provide tenants with insights into their real-time energy consumption, demand, and carbon emissions
We have seen the marketplace continue to evolve and establish a firmer connection between sustainability and access to capital. Our recent offering of $750 million of green bonds and the new sustainability-linked pricing reduction on our $1.25 billion Revolving Credit Facility evidence our support of this growing connection and allow us to further integrate sustainability principles into our business.
REVOLVING CREDIT FACILITY
In April 2021, Vornado recast its $1.25 billion Revolving Credit Facility, which assigned reduction of Vornado's GHGs as a Key Performance Indicator metric to grant a 0.01% reduction in the loan's interest rate. Achievement of the KPI requires a cumulative annual 5% reduction through 2025 and will be determined through the ongoing GHG reporting in this and future ESG reports.
In May 2021, Vornado completed a $750 million dual-tranche green bond offering, resulting in $741.6 million of net proceeds. The offering's Use of Proceeds is to finance recently completed and future eligible Green Projects, defined as (i) all new development or existing redevelopment buildings; (ii) all tenant improvement projects; and (iii) all capital and redevelopment projects for existing projects funded by Vornado, and in each case that have achieved, or are registered for, Gold or Platinum LEED certification level, and includes projects with disbursements made in the three years preceding the bond issuance date.
As of December 31, 2021, Vornado has disbursed the full $741.6 million* of net proceeds to eligible Green Projects, which was achieved through our significant commitment to sustainable redevelopment within the PENN District, as summarized on this page. It is important to note that these funds represent only a portion of the ongoing capital investments we are making to reduce our carbon footprint across the portfolio. The full disbursement of the net proceeds within the first year of the offering evidences our strong commitment to sustainable development and gives us the ability to contemplate future green bond offerings.
TOTAL FUNDS APPLIED TOWARD ELIGIBLE GREEN PROJECTS
$741.6M
FULL NET PROCEEDS
TOTAL FUNDS DISBURSED 2019-2021*
All New Development Or Existing Redevelopment Buildings
PENN 1 AND PENN 2
Complete replacement of elevators
Partial electrification of the chiller plants
Replacement of PENN 2's Building Management System (BMS)
Replacement of single-pane curtainwall with triple-pane units
Increased air filtration and continuous IAQ monitoring
FARLEY BUILDING
Over 700,000 SF of LEED Gold registered office space (certification anticipated spring of 2022)
Increased air filtration and continuous IAQ monitoring
*Preliminary determination of disbursements. Refer to our Green Bond Use of Proceeds Report to be published in May 2022 on our website at www.vno.com for an update on actual amounts disbursed.
Vornado works closely with industry service providers and regulators to understand how we can optimally increase responsible waste diversion to support broad recycling and reuse markets and reduce our environmental footprint. To accomplish this, we have set progressive goals and improved building waste infrastructure. Most importantly, we have been and continue to be actively engaged with our tenants as they transition back to the office on best practice strategies to reduce overall waste across many waste streams to keep material out of landfills. We employ comprehensive data collection on these efforts, including annual waste audits that lead to targeted programs designed to effect continuous improvement toward our waste reduction goals.
VORNADO'S WASTE MANAGEMENT POLICY
Increase diversion of waste from landfills through implementing comprehensive recycling, composting, and donation programs and sending the remaining waste to regional waste-to-energy plants.
Require tenants to properly dispose of waste in the correct waste bins for collection to reduce contamination.
Ensure all e-waste and hazardous universal waste are either recycled responsibly or disposed of to protect the environment.
Understand how diversion impacts our Scope 3 carbon reduction efforts.
Due to the continuing impact of the pandemic on office occupancy in 2021, we again suspended our annual town hall events. We plan to resume these in early 2022 as tenants return to their offices, and we will supplement this program with additional educational opportunities for tenants.
We focused on one-on-one tenant engagement opportunities to reinforce proper recycling habits and reinforce organics collections with over 40 tenants including key partnerships with Bloomberg, Yext, Meta, IPG and subsidiaries, MSG, Neuberger Berman, Cohen & Steers, Anthem, and Axil Partners.
We introduced a comprehensive e-waste collection program across our New York regional assets that provides direct tenant pickup on a quarterly schedule.
We performed waste stream audits at 96% of our office portfolio, representing over 27 million SF.
In 2021, organics collection increased from 50% of our office portfolio to 75%, representing 87% or 24.7 million SF of our office portfolio.
Utilizing the EPA WARM Tool Version 15 (https://www.epa.gov/warm/versions-waste-reduction-model- warm#15), waste diverted from landfill and incineration represented 18,771 MTCO2e avoided.
We will continue to monitor and utilize this data to further reduce our Scope 3 emissions in areas over which we have direct influence.
96%
PERFORMED WASTE STREAM AUDITS
AT 96% OF OUR OFFICE PORTFOLIO,
REPRESENTING OVER 27 MILLION SF
87%
IN 2021, ORGANICS COLLECTION INCREASED FROM 50% OF OUR OFFICE PORTFOLIO TO 75%, REPRESENTING 87% OR 24.7 MILLION SF OF OUR OFFICE PORTFOLIO
†Diversion rates for the portfolio fell in 2021. This is primarily attributed to the inability to enforce habits during the extended WFH period for many of our tenants, and because of the low occupancy of our tech-based companies which skew diversion rates higher typically, while financial service companies, which traditionally underperform around waste diversion, represented a much higher occupancy percentage.
*The information at this link was not subject to Deloitte & Touche LLP's review and; accordingly, Deloitte & Touche LLP does not express a conclusion or any form of assurance on such information.